July 3, 2009
You! Yes you! Help saving BSD Magazine!
Categories: FreeBSD, Sysadmin.
I have been a subscriber for BSD Magazine since the first issue.
While the targeted audience is definitively not the *BSD kernel hacker, and despite the fact that each issue (so far) is spotted on a BSD flavor; the diversity of the articles featured in the magazine will make any Free Software enthusiast find useful information.
I never wrote a review about the magazine before, mainly because a lack of time, and now might be a bit too late. At the time of writing, BSD Magazine is likely to be discontinued because of lower benefits than expected :-(.
However, BSD Magazine is not dead yet and can still be saved! How? Many ways:
Buy one copy of BSD Magazine. If you can't find it, visit the BSD Magazine website and tell them. You can also order the latest issue from FreeBSD Mall with a discount;
Spread the word. Speak about it on your website, blog, etc. Microblog about it (using the #savebsdmag hashtag).
Advertise in BSD Magazine if you have something related to *BSD or FreeSoftware to sell.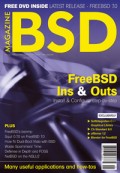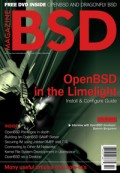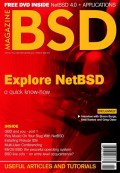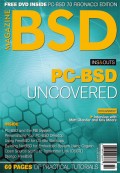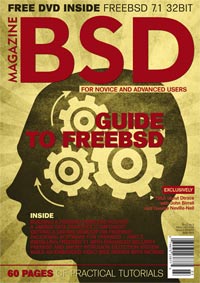 No Comments Yet